About Us – Meridian Health Clinic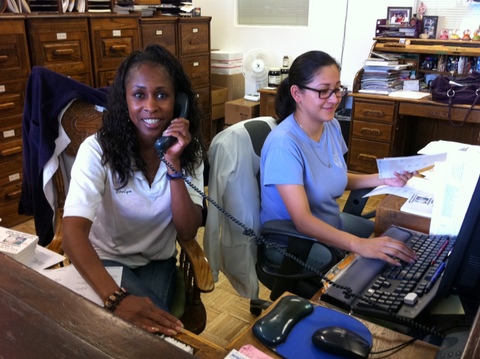 Meridian Health Clinic is a top-rated acupuncture center run under the direction of accomplished acupuncturist, Eric Schmidt, LAc.  Our Santa Monica location is operated in the same office as Weinzoff Chiropractic & Wellness Center.
The Clinic specializes in the treatment of myofascial/body pain, skin problems, stress-related ailments, women's health and digestive disorders; However, there are many other issues that are treated effectively with the Traditional Chinese Medicine System.  Therapies include acupuncture, cupping, moxibustion, herbal medicine and dietary therapy.  We offer high quality acupuncture treatments and personalized herbal prescriptions in a professional and relaxed setting.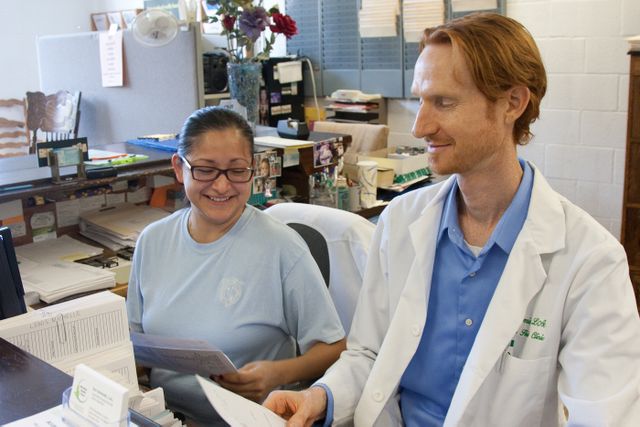 Our first-floor office at 2020 Broadway (Santa Monica) boasts a relaxed atmosphere and a friendly and helpful staff.  At our clinic, we promise you will receive exceptional medical care in a supportive environment. Our clinic is a friendly, comfortable environment where you will be treated with kindness and respect. Our entire clinic staff is specially trained to meet your needs.  In addition, there is ample free off-street parking located to the right of the building so there is no need to look for parking when you arrive.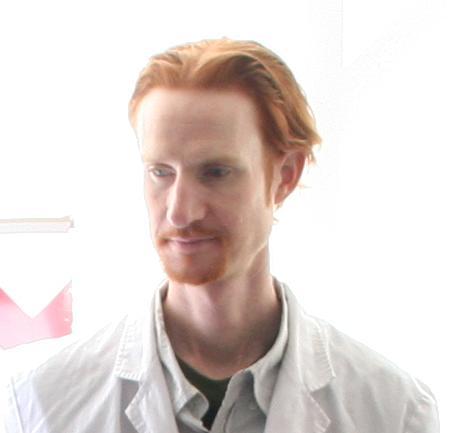 Eric Schmidt, L.Ac, Dipl. O.M. is the founder of Meridian Health Clinic which includes an Integrative & Functional Medicine approach.  He is an accomplished acupuncturist and herbalist, holding a Masters Degree in Acupuncture and Oriental Medicine.  Additionally, he has California (L.Ac.) and National (Dipl. O.M.) Acupuncture Board Certifications.
Attending Acupuncture and Integrative Medicine College, Berkeley, Eric completed a 4-year Masters Program with training in acupuncture, herbal medicine, and modern biomedicine.  Additionally, he has studied and worked in clinics around the world including major TCM Hospitals in China, Japan and in Rural Health clinics in India and Nepal.  His 4+ months of intensive study in China sets him apart from other practitioners in California.  Studying with TCM Doctors in China, Eric was able to master the full scope of modern Acupuncture and Herbal Medicine applications in a busy clinical setting.
While in China, Eric also spent time studying Chinese Mandarin language and classical brushpainting techniques (shu fa). He maintains many friends and contacts in China and looks forward to making another trip there for further studies and volunteering opportunities abroad.  Eric currently lives in Santa Monica, CA where he practices qigong and yoga.
>> More about Clinic Director, Eric Schmidt, LAc.
---
What sets us apart from others?

We listen carefully to treat the whole patient, not just the disease.
We provide a comprehensive evaluation and diagnosis for everyone we see.
We educate extensively, giving ample information about your health concerns and explaining what you can do to prevent health problems in the future.
We create individualized treatment plans based on your goals.  Many health care professionals use similar protocols on all of their patients.  At Meridian Health Clinic we tailor a treatment plan specifically to your needs.
We use an integrative approach – East meets West.  In addition to traditional Chinese medical diagnostics we offer a strong knowledge of current Western medical practices.
We use the highest quality herbal formulas (Evergreen Brand) – they all meet GMP standards, are manufactured in the carefully monitored facilities and are batch tested to assure safety and potency.
---
Meridian Health Clinic is currently involved with the following Social Projects:

Urban Remedy Community Acupuncture – Venice, CA. 12/2009 – Present
Urban Remedy Clinic is dedicated to providing superior medical care for everyday people dealing with everyday health concerns at a price that everyone can afford. Acupuncture treatments at the clinic are given community-style on a sliding scale.
http://urbanremedy.org/
SAGE Project SF – 9/2009 – Present
The Standing Against Global Exploitation Project, or the SAGE Project, is a nonprofit organization with one primary aim: bringing an end to the commercial sexual exploitation of children and adults (CSE/CSEC).  SAGE contributes to that goal by raising awareness about CSE/CSEC issues, and by providing outreach and services to CSE/CSEC survivors.  Acupuncture treatments are an important and valued part of the services provided by the SAGE Project. SAGE Project SF