Conditions Treated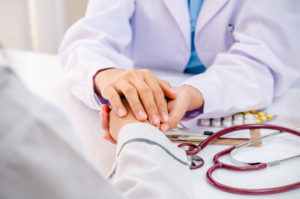 Acupuncture & Chinese Medicine has been used for over 3,000 years to keep people physically and mentally healthy. Because of its effectiveness, the use of Traditional Chinese Medicine (TCM) has spread all over the globe.  Acupuncture, herbal medicine and related healing techniques are now used to treat nearly every health issue that we face in the modern age. TCM recognizes the importance of harmony between the body and mind, and seeks to restore and maintain the balance among them.
Many medical conditions can be treated safely and effectively with Chinese Medicine including:
Acne, Addiction, Adrenal Fatigue, Allergies, Anxiety, Arthritis, Asthma, Back Pain, Candidiasis, Carpal Tunnel, Chronic Fatigue, Common Cold, Constipation, Crohn's Disease, Depression, Diabetes, Digestive Weakness, Dizziness, Fertility, Fibromyalgia, Frozen Shoulder, Hair Loss, Heel Pain, Headaches, Heartburn (GERD), High Cholesterol, Hormonal Balancing, Hypothyroidism, Hypertension, IBS, Low Immunity, Infertility, Insomnia, Interstitial Cystitis, Joint Pain, Jaw Tension, Knee Pain, Menopause, Menstrual Irregularities, Migraines, Muscle Strain, Muscular Tension, Nausea, Neck Pain, Numbness, Neuropathy, Palpitations, PCOS, Plantar Fasciitis, PMS, Psoriasis, Sciatica, Skin Problems, Shoulder Pain, SIBO, Sinusitis, Smoking Cessation, Stress Relief, Stroke, Thyroid Disorders, Tendonitis, Tinnitus, TMJ, Ulcerative Colitis (UC), Ulcers, UTI, Weight Loss, Whiplash Injury and more…

Acupuncture is also effective for a variety of conditions that do not have a specific Western Medicine diagnosis.  There are many times when a person's experience is not well classified or understood by the Western model.  Such cases are also well addressed with the Traditional Chinese Medicine system.  Examples include:

Low energy & fatigue
Feeling overwhelmed by stress and lifestyle
A sense of "not feeling right"
Moving sensations of pain or numbness
A feeling of heat or discomfort in one or more parts of the body
Our clinic is also a supportive environment for people who are looking to increase their well-being and prevent illness.  At Meridian Health Clinic, we educate people on ways to achieve optimal health and longevity throughout life.  Common interests include:
Increased athletic performance
Increased cognitive performance
Seeking longevity and a feeling of wellness
Learning how to prevent illness & disease
Guidance with diet and nutrition
If you have a health concern, our clinic may be the best resource for finding a solution.  Please contact us with any questions so we can help you.  If perhaps, our clinic is not the best choice for you at this time, we will be happy to give you a prompt referral to someone better suited for your needs.
>> Read More About Us.
Get started with a consultation today: