Our Mission – Meridian Health Clinic
At Meridian Health Clinic our mission is to provide the highest quality holistic patient-focused health care.  By offering the highest level of care, we enable people live richer lives and reach their highest potential.  Through this goal, we continually serve our patients and the community of Santa Monica, Los Angeles and beyond. To achieve our mission, we offer holistic services based on Traditional Chinese Medicine including: Traditional Chinese Medicine Diagnosis, Acupuncture, Herbal Medicine, Qigong and Lifestyle Counseling.
What sets us apart from other clinics is that we spend more time with our patients, listening and understanding health issues and concerns completely.  In short, this leads to better care and better results.  Our caring approach insures your needs are met fully, helping you achieve abundant health and vitality, faster.   What sets us apart from others?

We listen carefully to treat the whole patient, not just the disease.
We provide a comprehensive evaluation and diagnosis for everyone we see.
We educate extensively, giving ample information about your health concerns and explaining what you can do to prevent health problems in the future.
We create individualized treatment plans based on your goals.  Many health care professionals use similar protocols on all of their patients.  At Meridian Health Clinic we tailor a treatment plan specifically to your needs.
We use an integrative approach – East meets West.  In addition to traditional Chinese medical diagnostics we offer a strong knowledge of current Western medical practices.
In addition, the staff of Meridian Health Clinic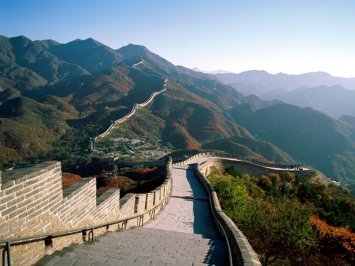 has extensive experience from our studies with the masters in Mainland China.  While many American practitioners of Chinese Medicine have never been to China, Meridian Health Clinic's founder, Eric Schmidt, L.Ac, studied for over 4 months in the TCM Hospitals of Mainland China and additionally for months in Japan.    Because of our advanced training, we have the experience and knowledge to help you heal more effectively;  We have the experience and knowledge to help you achieve abundant health and vitality.