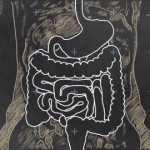 Most people know that acute digestive problems (like food poisoning) can be caused by "bad bacteria".  However, what many people don't know is that chronic digestive symptoms can also be caused by bacteria. In fact, it is estimated that over half of the cases of "Irritable Bowel Syndrome" (IBS) are caused by bacterial overgrowth condition called SIBO. Multiple studies of IBS patients has shown that eliminating the bacterial overgrowth leads to a 75% or greater reduction in IBS symptoms.  Some experts even say that SIBO may be the root cause for up to 80% of IBS cases.
Common digestive symptoms caused by bacterial overgrowth (SIBO) include:
Gas, bloating (increasing through the day), abdominal pain, constipation, diarrhea, anemia, steatorrhea, rosacea, undigested food in the stool, and possibly GERD (esophageal reflux with belching). * One especially telling symptom combination of SIBO is: unremitting bloating with a tendency to diarrhea.
SIBO is short for Small Intestinal Bacterial Overgrowth. This condition occurs when large numbers of bacteria have colonized the small intestine.  Normally, a variety of bacteria are present in the large intestine, but not in the small intestine.  Some bacteria would normally pass through the small intestine, but they should not colonize or stay for very long in this part of the digestive tract.
Why does SIBO occur?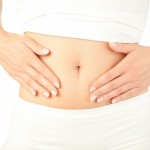 Sometimes SIBO can be caused by low stomach acid. Stomach acid is protective in the digestive tract and our main defense against bacterial invasion from food. This means that people on stomach acid blocking medications are actually more likely to develop SIBO.  Another common cause of SIBO is acute food poisoning (called gastroenteritis) that is never completely cleared.  Often times an episode of food poisoning will mostly resolve but the person's digestion will never be quite the same for months or years afterwards.   This history is a sign that some of the initial bacterial infection still remains and needs to be addressed to fully repair the small intestine.
Testing Options:
Lab tests should be used to confirm the diagnosis of SIBO.  The best test to make an accurate diagnosis is the Lactulose Breath Test (LBT).  For this test, the hydrogen and methane gas  produced by bacteria is measured over time.  Hydrogen and methane are gas are only produced by bacteria, not by humans, so the amount expelled over time will give an indication of bacterial growth.
Treatment Options:
The good news is that SIBO can be treated effectively with both natural anti-bacterial herbs or with prescription antibiotics.  Treatment can last between 2 weeks and 2 months, depending on the severity of the case.  Generally, treatments work best when antibacterial supplements are combined with dietary changes.
>> Learn more: Small Intestinal Bacterial Overgrowth